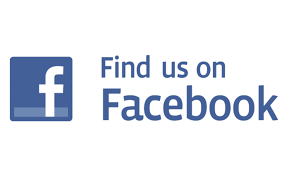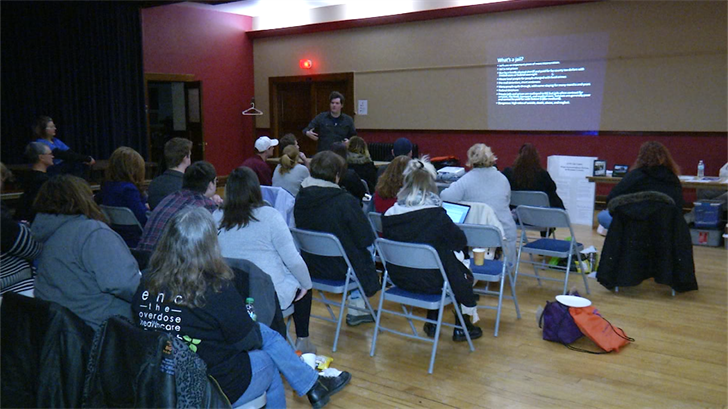 JUST Testimony NY State Assembly Oct 30 2017
JUST Protest sept 20 17 jail: A Jail open house? Close it!
Class Action Suit vs. Broome County Jail over Juvenile Abuse July 25 2017
For Juneteenth 2017:  JUST the Facts_ Mass Incarceration Thrives in BC
Briefing paper March 2017:  Documenting Injustice in Broome County
Just Action Plan Jan 28, 2017: Just Action Plan
JUST:
Justice and Unity for the Southern Tier (J.U.S.T.) is dedicated to dismantling mass incarceration in the Southern Tier. The diverse, social conditions and institutions contributing to mass incarceration demand a multifaceted effort to devise its end. Championing community mobilizations, supports, and services to end poverty, racism, the criminalization of the differently-abled, and the school-to-prison pipeline, J.U.S.T. believes that rehabilitation, education, and persistent community engagement is the best way to bring about true change. J.U.S.T advocates with and for individuals, families and loved ones of those currently or previously incarcerated, as well as educates community members, police, schools and other community service providers about the harms of mass incarceration. We welcome all who are interested in creating a JUST community in the Southern Tier.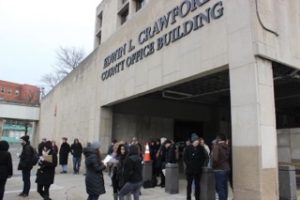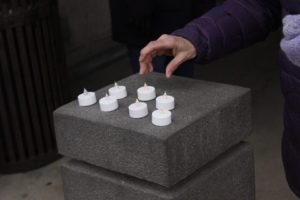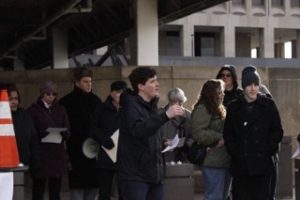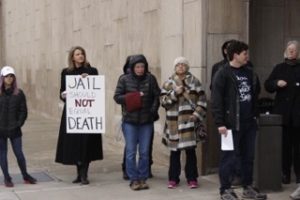 Images from Rally Outside Broome County Office Building January 28, 2017